A privacy tool for Android that can reduce tracking and ads
We released the first protoype of TrackerControl for Android.
TrackerControl allows users to monitor and control the widespread, ongoing, hidden data collection in mobile apps about user behaviour ('tracking').
To visualise this tracking, a compehensive database of tracker companies from the X-Ray project, developed by Professor Max Van Kleek (University of Oxford) and others, is used to reveal the companies behind tracking to users and to allow users to block tracking selectively.
The app further aims to educate users about their legal rights under current EU Data Protection Law (i.e. GDPR and the ePrivacy Directive)
Under the hood, TrackerControl uses Android's VPN functionality, to analyse apps' network communications locally on the Android device. This is accomplished through a local VPN server, through which all network communications are passed, to enable the analysis by TrackerControl. In other words, no external VPN server is used, and hence no network data leaves the user's device for the purposes of tracker analysis.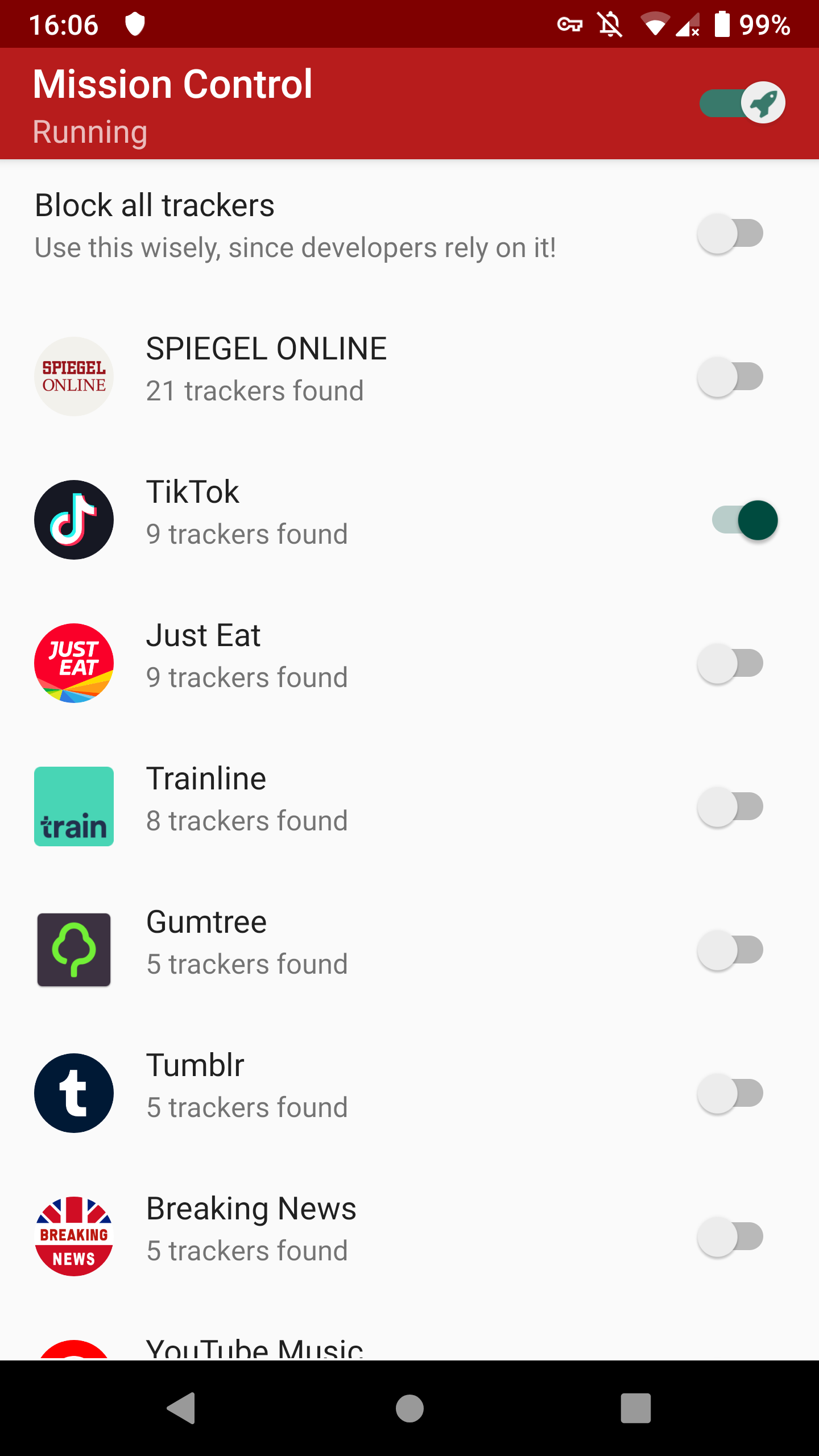 TrackerControl was developed by Konrad Kollnig, as part of his MSc thesis in Computer Science at the University of Oxford, under the supervision of Professor Max Van Kleek.
Overall, TrackerControl aims to inform, empower, and educate users with regards to tracking in apps, that is, collection of data about user behaviour.